Exciting New Smart Technologies for Your Home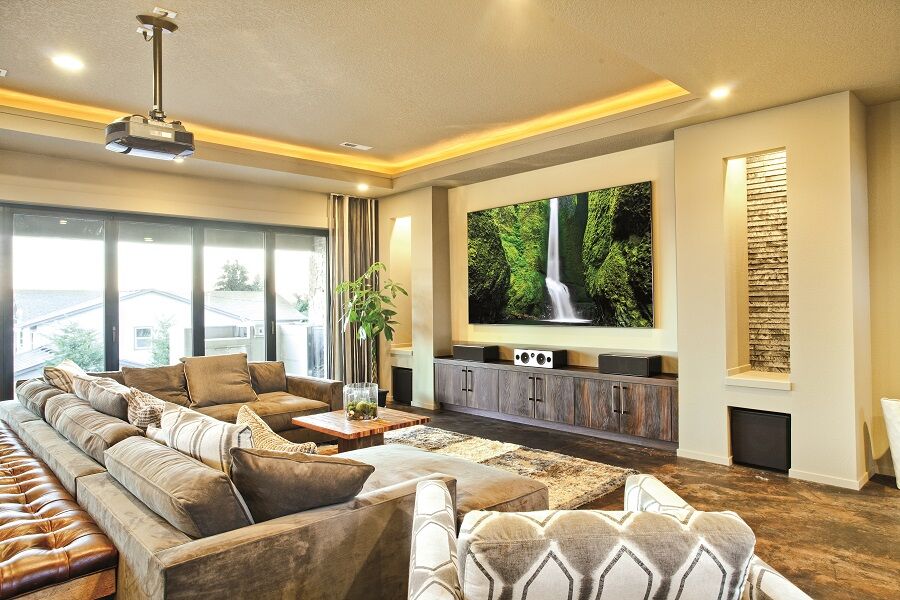 Simplify your life and bring new capabilities to your home with these devices

It's an exciting time in the world of home automation and smart technology. From the expanding reach and increasing number of voice-controlled speakers to new advancements in screen technology, it's a time of incredible innovation.

These advancements offer tremendous opportunities to homeowners who want to take advantage of what they can do. That's why we wanted to highlight a few recent developments in whole home automation systems and what they can bring to your Miami, FL, home. See what these devices can do and how they can redefine your lifestyle.

SEE ALSO: Check out some of the top-of-the-line automation projects we offer

8K TVs

The first 8K TVs are just starting to hit the home theater market, and there's a lot to be excited about. TVs with 8K resolution offer four times the total number of pixels as 4K displays, just as 4K displays have four times as many pixels as HD screens with 1080p resolution. More pixels means more detail on screen and even more lifelike images.

The advent of 8K displays has coincided with other developments to further improve HD quality. More TVs are coming with High-Dynamic Range (HDR) technology, which allows for a brighter and broader range of colors on screen. Another feature that's becoming more common in high-end displays is full array local dimming. Full array local dimming improves picture contrast by lighting the pixels on screen from hundreds of independently controlled zones, allowing for more accurate rendering of shadows and other darker tones.



Voice Control

Driven by products from tech giants like Amazon, Apple and Google, the demand for voice control products has never been higher. In particular, smart speakers make excellent additions to your home automation system, as they make it much simpler to control other devices in your home.

The Amazon Echo line, for instance, has full integration capability with Control4 systems. This easy integration makes it easy to use the speaker in conjunction with other devices connected by your Control4 system. Imagine coming home from work and issuing a simple voice command to turn on your lights, fire up a calming music playlist and lock the door behind you. With voice control, managing the devices in your home has never been easier.



LED Lighting

While your light fixtures aren't the sexiest pieces of technology in your home, they are one of the more important ones. LED lighting and home lighting control offer tremendous aesthetic and health benefits to homeowners. This works primarily through the use of warm-dimming bulbs that offer a broader range of color tones.

When it comes to your décor, LEDs give you a much wider range of lighting options. LEDs with warm-dimming technology allow you to control the intensity and the color temperature of a light fixture. The ability to control these elements independently gives you much more freedom for how you want your space to be lit and set whatever mood you wish.

On the health front, LEDs better mimic the effect of natural sunlight on your body throughout a day. Using lighting control, your lights can ease you into your morning routine as your room gradually brightens. From there, the light temperature cools and the intensity increases, helping to stimulate energy and productivity. And when the day is over, your lights can gradually dim, helping to signal your body that it's time for sleep.

These are just a handful of the recent advances in smart home tech. Our expert staff can design and install the ideal system for your home. For more information, call us at (954) 894-0961 or fill out ouronline contact form.

No video selected.